Chocolatemakers Bio Ieni Mini Milk Gorilla 37% (150 x 5g)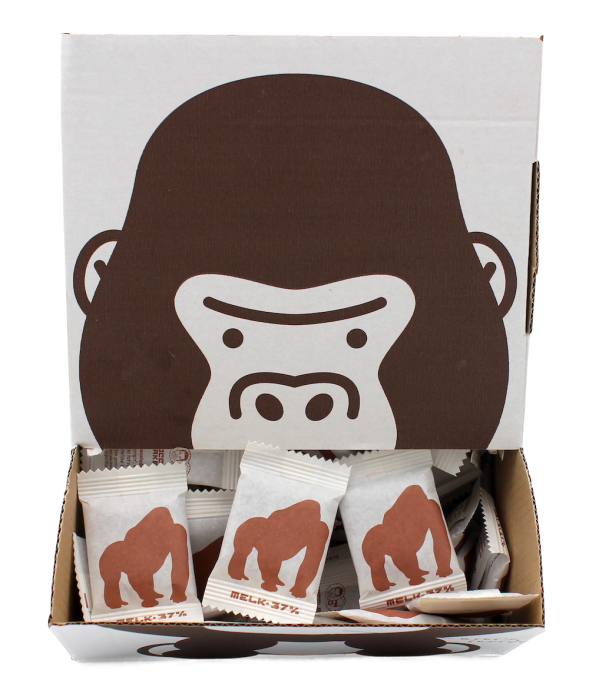 Chocolatemakers Bio Ieni Mini Milk Gorilla 37% (150 x 5g)
This cool dispenser is filled with 150 sustainable bio strips. Mini strips of milk chocolate made with Forastero caca beans from Congo - Virunga National Park Box with 150 pieces - strips à 5gr/piece 
Ingredients: cocoa mass, milkpowder, sugar and cocoa butter, all ingredients of organic cultivation Packed in an environment where nuts are processed. 
Allergens: milk, lactose 
Definition: 
The last mountain gorillas live in the Virunga National Park in Eastern Congo. To prevent the degradation of their habitat by humans, cocoa has been planted on the edge of the park. The cocoa provides the inhabitants with extra income so that they do not threaten the habitat of the gorillas. The strips weigh approx. 5 grams/piece and are packed in greaseproof paper printed with bio-ink. This chocolate is a fresh product. The strips have a shelf life of 12 months. KEEP COOL AND DRY!

Check out these products: