Rocket Bean - Rocket Fuel Espresso 500g (sale)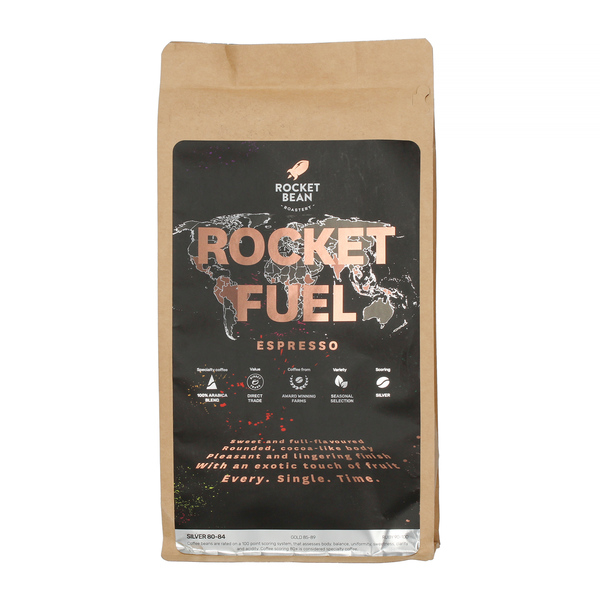 Rocket Bean - Rocket Fuel Espresso 500g (sale)
Brand

:

Rocket Bean
EAN

:

4751026670840
Package

:

500gr
Roasted for

:

Espresso
Roasting date

:

09.05.2022
Expiration date

:

09.05.2023
Flagship speciality coffee blend from Brazil and Colombia , roasted by Rocket Bean in Latvia. Medium roast , perfect for espresso machines and moka pots. You can expect the flavour resembling cocoa, pomelo, malt, vanilla, and caramelised apple. 
Product Description: 
Country: Brazil / Colombia 
Region: Chalchamayo / El Mango 
Procecss: Natural / Washed 
Altitude: 1200 - 1800 m a.s.l. 
Product Attributes 
Roasting date: 01.12.2021 
Brand: Rocket Bean 
Package: 500 g 
Country of origin: Brazylia, Kolumbia 
Whole bean / Ground Coffee: Whole bean 
Arabica / Robusta: 100% Arabica 
Roast level: medium 
Brewing method: Espresso information summary entry-summary

Check out these products: