After you order we will add a non-binding shipping quotation to your order and send you a payment link. At this stage you still have the opportunity to add products to your order so you get the most economical and sustainable shipping per item.
Once we receive your payment we will add the note "paid" to your quotation or order so you can see it in your account. It can take a while before we have time to update.
We will also add the tracking info in your account. Often you will get tracking info from the shipping company (DPD, DHL, UPS) directly as well.
Please note that we do not have time and do not prioritize to reply to questions about shipping or payment confirmation. If we have to reply to 50 questions per day we simply don't have enough time to actually send your package so please be patient!
If your payment has been confirmed but no tracking info after 10 days you can contact us. Most likely we are waiting for one of the items in your order to arrive.
I cannot find the e-mail with the quotation?!
Sometimes the quotation ends up in your spam box. Please check. Also you can login to your aacount and acces the quotation from there. In your account you can see the shipping costs (after we updated your quotation), find all communication, adjust your order, accept and sign your quotation (or cancel it), find payment information and tracking information (once your package is on the way).
If you have special requests/needs please let us know when you order:
- it's a birthday present and I need it by saturday
- Can you ship me this spare part urgently
- I ran out of coffee, I need express delivery
- etc
For urgent orders pick up or express delivery is the best option.
If you tell us afterwards we cannot accomodate you!
Tracking information
Sometimes we already share with you the tracking information when your package has not been yet handed over to the parcel point or has not been picked up yet from the parcel point or still needs to be scanned in the distribution center. In case your tracking links shows no information that means you are too early and just need to be patient. No need to contact us or the shipping company. In some cases there is a gap in the tracking information when the package has not yet been scanned by the delivery partner in your country. It could also be held up by customs. In both cases there is no need to contact us or the shipping company. There is no extra information that we have access to compared to the tracking information you can see. Just be patient and consider to pay for express delivery next time. One of the best tracking sites to use is 17track.net
Amsterdam Bike Delivery day and time slot depends on the number of orders in a certain area. Obviously we cannot go especially around for 1 small item. Make sure we have your Whatsapp for delivery appointment. If you order contains coffee we will always prioritize this in the delivery as we understand your needs! If you need something fast we can accomodate you. You can pick up your order in Weesp or pay for same day or next day delivery (contact us)!
We are a small family owned operation so please respect that. We don't have investors and loss making (delivery) operations as our business model. We don't have an official minimum order value as we happily serve our returning customers who need there weekly coffee supply.
However we ask you to be mindfull and understand that we cannot do delivery for 1 pack of filters or 1 small item for €2,95. So just browse and add some coffee, tea, chocolate, gifts, etc to your order or select warehouse pickup or PostNL delivery instead.
Why no free shipping ? Free shipping is unsustainable and untransparent. There is no such thing as free shipping. You always pay for free shipping through higher product prices. The easiest way to reduce shipping costs per item is to order multiple items and always add some coffee, tea, chocolate, filters, etc to your order. Pretty much like "free shipping from €75" only you are not on the loosing end of that marketing/neuroscience trick if your order happens to be €72 or €892 !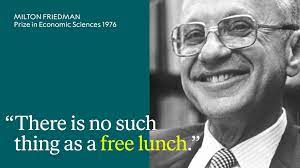 When we buy goods from the producer or wholesaler we pay shipping costs, wether it's a €400, €4000 or €40 000 order. In B2B it's a completely normal practice. It only happens in B2C market that "free" shipping is used as a marketing tool. Google "Milton Freedman - free lunch.
Thank you for your patience and understanding!