teapigs Chamomile Flowers - Tea Bag (box of 50pcs in envelopes)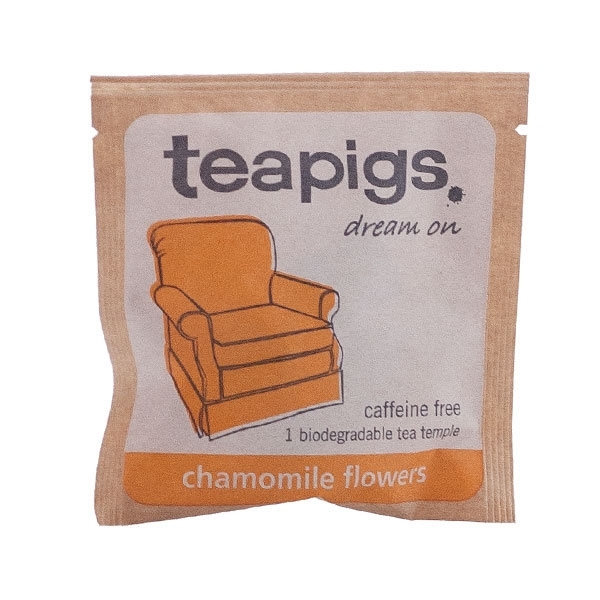 teapigs Chamomile Flowers - Tea Bag (box of 50pcs in envelopes)
Brand

:

Teapigs
EAN

:

5060136753183
Color

:

Orange
Package

:

50 bags
Manufacturer Part Number / SKU

:

7014
Expiration date

:

31.07.2025
It is common knowledge that the best chamomile tea means brewing whole chamomile flowers. So guess what is inside our teapigs chamomile tea? Exactly, only whole chamomile flowers picked in Croatia. 
Product Description: 
You have probably noticed the photo presenting a difference between teapigs teas and other teas; the other teas are nothing but ground tea powder which the worst thing you can do to a chamomile tea. 
The chamomile tea is well-known for its healing properties such as soothing effects, helps relax muscles and alleviate anxiety; it also helps in sleeping problems. 
Origin: Croatia 
How does it taste? Beautiful, green infusion is sweet and surprisingly juicy chamomile flavour. 
Drink it when you want to "switch off" and calm down. One cup will make you feel calmer, and thoughts will stop swirling through your head, especially when someone prepares it for you. 
Does NOT contain caffeine.  
Remember, no cheap tea powder will ever offer you such taste experiences as teas with selected whole leaves. 
Preparation: 
Infuse in hot water.  
- 1 tea bag - 1 per person, brew for 3 minutes. 
How we like it? Pure - no additions, preferably in your favourite mug of cup and in a comfortable arm chair. 
Product Attributes 
Expiration date: 31.07.2025 
EAN13: 5060136753183 
Brand: teapigs 
Tea type: herbal 
Loose tea / Tea bags: in bags 
Package: 1 Tea Bag

Check out these products: