teapigs Super Fruit - Tea Bag in envelope (box of 50)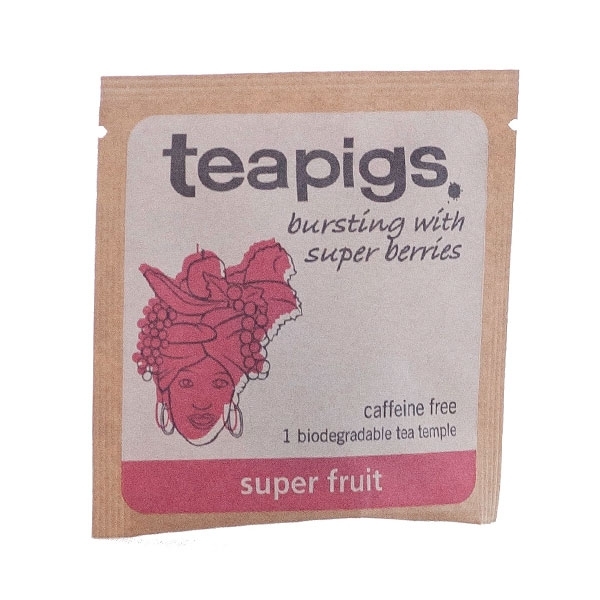 teapigs Super Fruit - Tea Bag in envelope (box of 50)
Brand

:

Teapigs
Package

:

50 pcs
Super tasty and refreshing! Like a fruit tart in a cup! Product description Description: The wishy-washy fruit teas are over! Thanks to Teapigs - tea producer who pack possibly largest pieces of fruit and whole berries to their teas (in this case we packed whole cranberries and blueberries), you get what you expect of fruit tea - extremely fruity, distinctive taste, no artificial additions. 
Origin: Nigeria 
How does it taste? Super delicious and fruity! Like a fruit tart in a cup! Drink it when you feel slow and lifeless. The antioxidants in our super fruits will help stave off "Squashed Hedgehog Syndrome" or just tiredness. 
Does NOT contain caffeine. Remember, no cheap tea powder will ever offer you such taste experiences as teas with selected whole leaves 
Preparation: Infuse in hot water. Brew for about 3 minutes - 1 tea bag per person. 
Check out these products: