Comandante - Wood Care Balm Only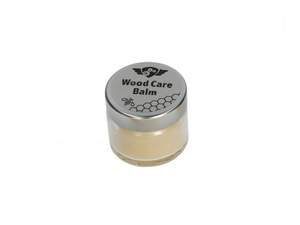 Comandante - Wood Care Balm Only
It is a set made to preserve the wood part of the Comandante grinder in both the wood veneer on the body and the stopper at the end of the handle. 
**Note: Wood Care Balm is only used with comandante wood veneer models (Wenge, Bamboo, American Cherry, Red Sonja, Zebra) - no black burgundy, cobalt and Grun colors required. 
Comandante wood mintenance : Wood Care Balm (15 ml jar) 
To keep your Comandante grinder in good shape, remember about regular maintenance. Apply a small amount of the balm to the cotton cloth or you fingers and rub into the wooden surface. Reapply until wood stops absorbing the balm, then wipe away any excess. Let the wood rest a while and polish with the cotton cloth. Wood Care Balm will help prolong life and keep wood veneer shiny, beautiful. The brush is perfect for cleaning all Comandante parts. 
Made in Germany, in the Black Forest region.

Check out these products: