Duomo The Eight - distribution tool - White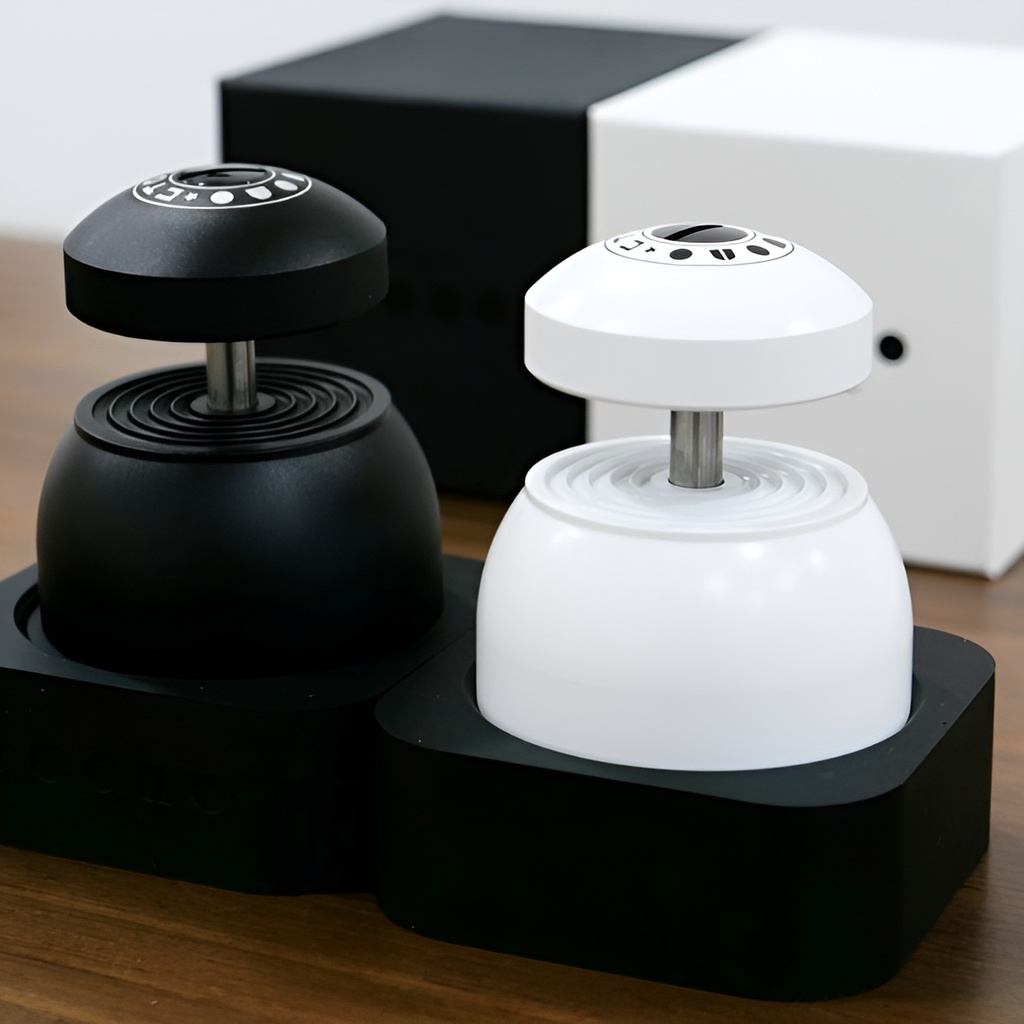 Duomo The Eight - distribution tool - White
Brand

:

Duomo
Color

:

White
Introducing the pinnacle in coffee distribution! DUOMO The Eight brings competition level extraction with every shot of espresso. Using DUOMO The Eight is a very pleasurable experience. The high-quality aluminum body feels great in the hand and looks even better on your countertop. The Eight is very ergonomic, and can excel in a busy cafe or compliment a meditative, morning espresso routine. The action of the press is very satisfying, the spin is effortless and effective, and the base has a built in brush to keep the eight needles nice and tidy. 
Weiss Distribution Technique 
DUOMO designed The Eight around the technique of the Weiss Distribution Technique (WDT). The Eight perfects the WDT and produces a more even, efficient and clean distribution (good-bye funnel and paper clip!). The design and placement of the eight needles allow for optimal performance. The end result is fluffy espresso that is evenly distributed throughout the entire basket. Shots pull more consistently and showcase the espresso in its truest form. 
Clumpy, poorly distributed espresso, meet your maker! 
PREMIUM FEEL
Eight 0.7mm Needles for Optimal Distribution. Premium Grade Aluminum Body with High Quality Finish, Made in Korea. 
CONSISTENT AND EVEN 
Even Distribution of Coffee Produces Higher Extractions and Better Tasting Espresso. The Distribution Tool of Choice for Many Award Winning Baristas. 
GOODBYE CLUMPS 
Say Hello to Clump-Free Coffee in your Basket. Effortless Distribution - Set, Push, Spin, Lift is all it Takes!
The DUOMO is not just a leveller for the top of the portafilter, it is a true distributor. DUOMO has been tested and approved by Wouter Brunia, the Coffee Nose ! 
* Compatible with 58mm Portafilters 
* Aluminum Body 
* Eight 0.7mm Needles for Optimal Distribution 
* Needle Depth can be Adjusted Between 17-23mm to fit your Basket 
* Easy Spinning for Ultimate Distribution 
* Made in Korea 
* Be Gentle on the Needles. Needles and Body are One Piece. You Must Replace the Whole Body (Excluding Top and Base) 
1. Grind Your Favourite Espresso 
2. Manually Level Coffee in Basket 
3. Place DUOMO on Portafilter 
4. Press Needles into Basket. Ouch! 
5. Spin 3-5 Times for Ultimate Distribution! 
6. Remove DUOMO 
7. Tamp Like Your Life Depends on it 
8. Pull a Gnarly Shot into a Cool Shot Glass 
9. Enjoy the Best Espresso You've Had in a Long, Long Time 
Check out these products: