(Milk Frother) Brush Set (Cafetto)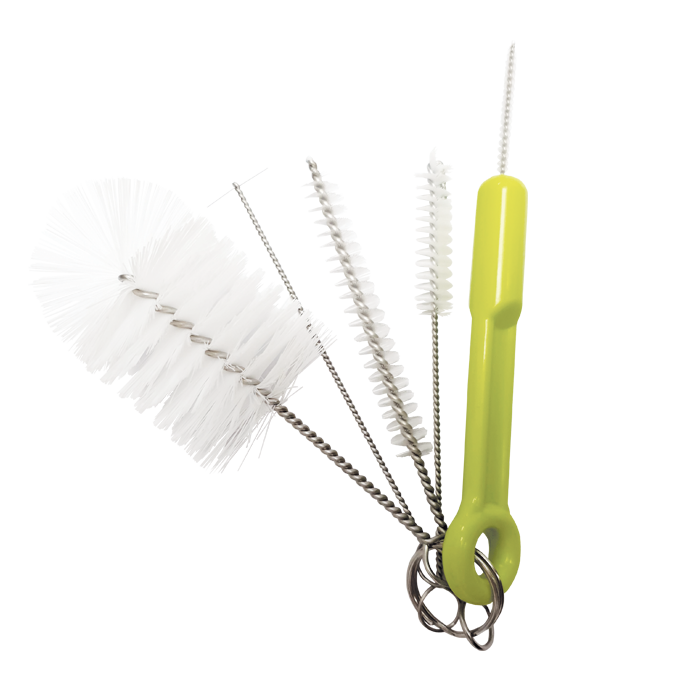 (Milk Frother) Brush Set (Cafetto)
Milk Frother Brush Set
A brush set to clean a broad range of milk frothers.

Includes 5 different size brushes and a steam tip cleaning wand.
Directions
Clean blocked milk delivery lines with a suitable sized brush from the set. 
The biggest brush has been pressed flat during transport, that's why we sell this set with a discount (regular price 14,95)!
The  

Check out these products: