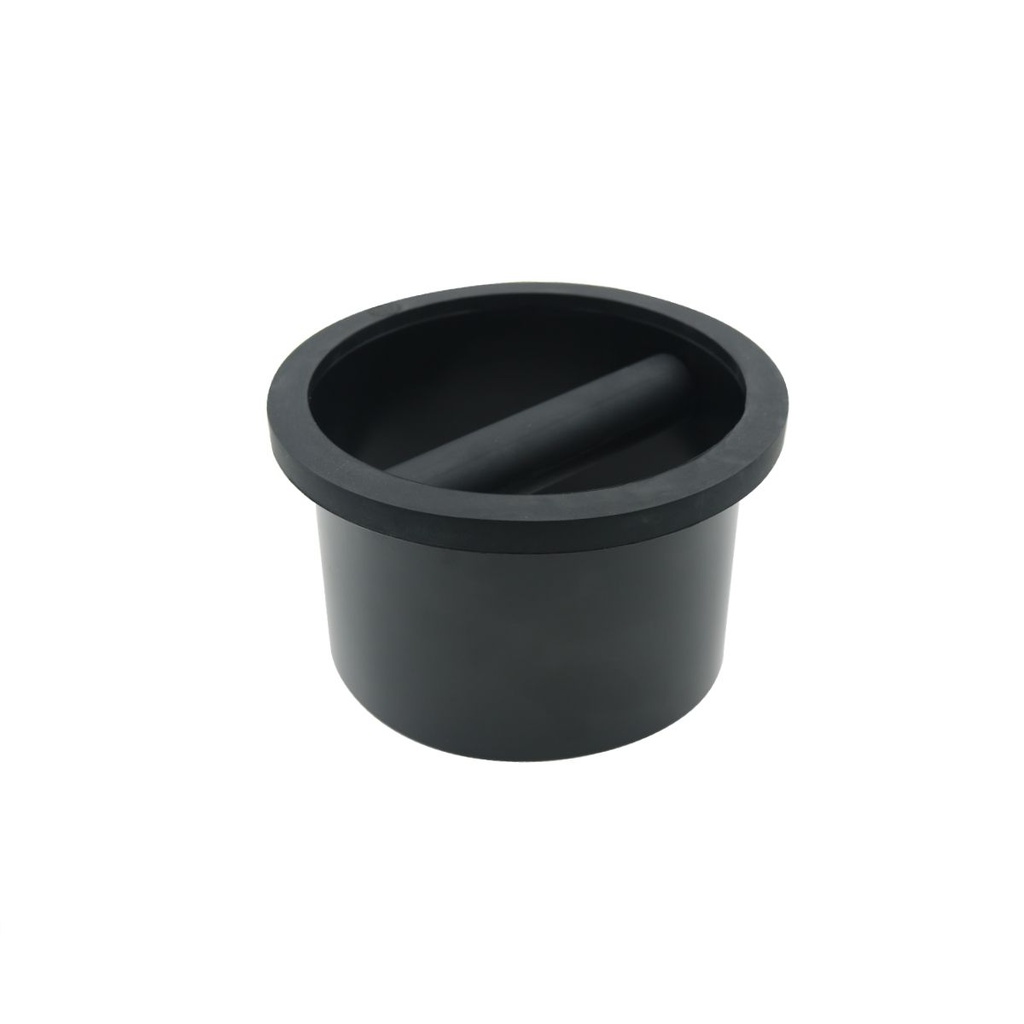 Rhino Round Knock Chute
Brand

:

Rhino Coffee Gear
Color

:

Black
Rhino Coffee Gear commercial knock chute.  
Product description 
Features: - In- bench chute 
- takes up less bench space and keeps the floor clear. 
- Made of high-quality 304 grade stainless steel, with a rubber gasket and sleeve. 
- The knock bar is welded and covered with a replacable rubber band. 
Dimensions:  
- Rubber gasket: 16.8 cm x 18 cm (width x depth) 
- Chute: 14 cm x 15 cm x 11 cm (width x depth x height). 
Product Attributes 
Brand: Rhino Coffee Gear 
Material: Stainless steel Weight:

Check out these products: